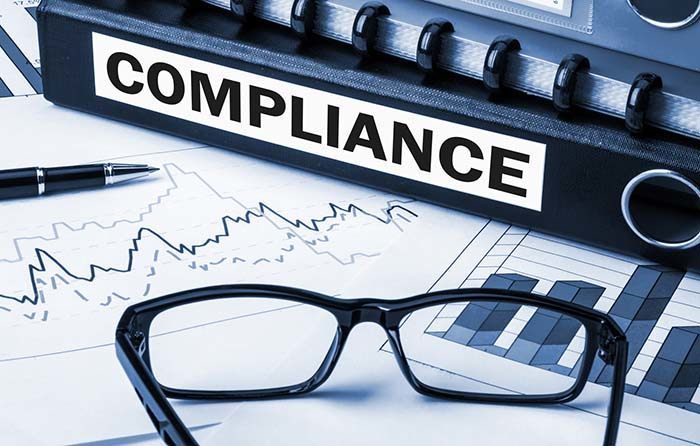 Compliance with the rules and regulations related to clinical research is like working your way through a maze, and the federal agencies tasked with clinical research oversight can sound like alphabet soup to the uninitiated. Clinical research regulatory oversight is the responsibility of governmental agency: the Central Drugs  Standard Control Organization  (CDSCO), Institution Ethics committee (IEC) and Sponsor. Keeping abreast of all the rules, regulations and compliance issues related to clinical research can be a daunting task.
Human subject protection is the highest priority while conducting clinical research. In recent years, clinical research has come under increased public scrutiny due to media attention related to institutional research "shut downs" and subject deaths. Due to this level of heightened awareness, the compliance bar has risen for clinical research. This is all the more important for Indian Pharma companies as India is the largest provider of generic drugs globally with the Indian generics accounting for 20 per cent of global exports in terms of volume.The balance of this paper highlights challenges and opportunities related to clinical research compliance including areas possibly targeted by federal regulators, IEC and Sponsors.
95%  of Regulatory Consultant hired by Pharma companies and CRO are not skilled enough to understand the science behind the clinical development of product. Knowing how to ensure a submission is fileable, reviewable, and approvable requires specific experience, not just extrapolation from early phase work. In addition, gaining approval from a new indication for a marketed product has some  similarities to a new NDA or BLA, but is less complex and has fewer cross-functional challenges
 A survey conducted by Deloitte suggested poor compliance management, internal controls, secured data and quality systems and lack of skilled resources are big concerns for India's fast growing life sciences sector. About 55 per cent of survey respondents indicated that their compliance teams were not adequately trained to address regulatory requirements. Around 48 per cent of survey respondents felt that compliance strategy was not a key area earmarked for investment in their organisations, indicating that perhaps the senior management did not consider this area as high-risk with serious consequences in the event of non-compliance, said the report.
India has about 546 facilities approved by the US drug regulator, the US Food and Drugs Administration (FDA) and 857 facilities have approval from the UK regulator MHRA. In the last two years, the US FDA and Canada's regulator Health Canada had banned or warned over 25 Indian drug firms for non-compliance with the standards. These include many leading drug companies like Sun Pharma, Ranbaxy, RPG Life Sciences and Wockhardt.
In a bid to bring drug quality norms in India on a par with global standards, the Central Drugs Standard Control Organization's (CDSCO) engagement with global regulators has increased significantly over the last two years. Indian regulators have been a part of 30% of about 150 inspections conducted by the US FDA in the last one year. On its part, the US FDA has been informing the CDSCO at least seven days in advance about their routine inspections of drug manufacturing facilities in India.
Sharing of information between US FDA and CDSCO has increased and both the regulators are interacting almost on a weekly basis, Mathew Thomas, director of US FDA's India office said in a presentation at the conference.
Meanwhile, the UK Medicines and Healthcare Products Authority (MHRA) has signed a Memorandum of Understanding (MoU) with CDSCO for collaboration on quality management.
The increasing dialogue between regulators is important as it helps Indian Pharma industry to understand the expectations of global inspectors when they visit their manufacturing facilities and also helps in upgrading Indian quality norms.
The IEC is tasked with protecting the rights, safety and welfare of participants in research studies. The IEC is guided by the Belmont Report and is subject to regulation by federal oversight agencies, including Schedule Y requirements. The Principal Investigator must ensure the IEC is provided with all necessary and relevant information to allow an effective review of the research prior to study commencement. After the initial approval, the IEC must be kept informed of the progress of the study through the continuing review process and be informed of any changes to the research.
Indian industry needs to change its mindset towards compliance. Specially, the convergence of four key technologies to drive innovation; social networking, mobile computing, analytics and cloud computing (SMAC). Though each of these technologies has its unique impact, they also complement each other in order to drive business transformation. Social media defines 'who we work with' and enables collaboration and communication with employees as well as customers. Mobile devices create a platform 'where we work' providing anytime, anywhere access to applications stored within the cloud and other data sources. Analytics identifies 'what we work on' and helps us make actionable sense of data. Cloud enables 'how we do the work' and contains information and applications. These technologies, jointly foster innovation through new ways of product development, customer service and interaction, partnerships, thereby creating value and stimulating success. Although Pharma managers are knowledgeable about the standards and guidelines for compliance, poor application of that knowledge in day-to-day work and lack of emphasis on training operating personnel, causes serious issues. Shop floor managers also need to overcome pressures from senior management on delivery targets. 
Pharma companies need to take a 360-degree approach for their compliance programmes encapsulating not only compliance with regulatory requirements but also their internal code of conduct and ethics code. 
A compliant Pharma or life sciences company with a strong tone at the top will gain better competitive advantage in this economic environment in the long run.
About the author:
Tarun Pandotra is a clinical operation professional with over twenty year's experience of clinical research in project management, clinical operations and regulatory affairs roles. Involvement in phases I – IV with experience from study start up through to close out. Tarun has a wide experience of therapeutic area indications most recently  Oncology, haematology, cardiology & Infectious diseases.
Tarun has worked with many Pharma companies like AstraZeneca, UCB Pharma and CROs like PPD and PRA. He is currently Founder and Director of Global Regulatory & Consumer Insights (GR-CIS).
He has extensive international experience, with commitment to delivering quality results, establishing ethical guidelines, and motivating staff for peak performance and program success.
Current Challenges in Clinical Research Compliance