Novartis has completed its $8.7bn acquisition of US-based clinical stage gene therapy company AveXis via the consummation of a merger of its indirect wholly-owned subsidiary, Novartis AM Merger with and into AveXis.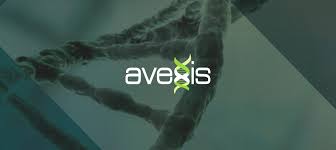 In the merger, each share of AveXis common stock outstanding immediately prior to the effective time of the merger (other than shares owned by Novartis, Merger Sub, AveXis or any subsidiary of Novartis or AveXis or by any AveXis stockholders who properly perfected their appraisal rights under the DGCL) has been converted into the right to receive USD 218.00 per share, net to the seller in cash, without interest and subject to any tax withholding.
As a result of the merger, AveXis became an indirect wholly-owned subsidiary of Novartis and AveXis' shares have ceased to be traded on the NASDAQ Global Select Market.
Novartis CEO Vas Narasimhan said: "We are delighted to add AveXis' leading gene therapy technology to our company and to welcome our AveXis colleagues to Novartis. Together, we now have the potential to bring to children the first one-time gene-based treatment for the devastating disease, spinal muscular atrophy.
"The deal also supports our strategy to deliver transformative innovation in areas of high unmet medical need, and advances our growing pipeline of gene therapies with the potential to transform the care of diseases, from SMA and cancer to blindness." 
Novartis Pharmaceuticals CEO Paul Hudson said: "Novartis and Avexis bring truly complementary capabilities behind a shared purpose – transforming the care of patients with life-threatening neurological genetic diseases.
"AveXis has built a team with exceptional depth of expertise and experience, a clinically proven gene delivery platform, manufacturing and R&D capabilities, while Novartis has been for 70 years a leader in Neuroscience, building on a global footprint and its extensive experience in bringing transformational medicines to the clinic stage."
Novartis completes $8.7bn acquisition of AveXis