Researchers in low-risk clinical trials could experiment on patients without obtaining informed consent if they meet at least four conditions, the FDA proposed last week in a new rulemaking notice.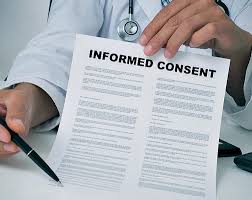 The agency will grant waivers if researchers can prove:
A trial "involves no more than minimal risk" to humans;
The waiver won't negatively affect patients' health or rights;
A trial can't "practicably be carried out" unless a waiver is granted; and
Patients are given study details and findings after a trial wraps up.
The proposed rules firm up a 2017 guidance that laid out the same conditions for informed consent waivers and conform to the Common Rule.
David Borasky, vice president of IRB compliance at the WIRB-Copernicus Group, welcomed the draft guidance, noting the new rules will help sponsors embrace modern technologies for clinical trials. He added that many IRBs are already using waivers under last year's guidance.
"As the FDA continues to express an interest in having sponsors utilize retrospective real-world evidence to inform the regulation of drugs and devices, there will be a greater and greater need for mechanisms to allow activities like retrospective chart reviews — which can involve human subject research — to go forward under a waiver of informed consent," Borasky tells CenterWatch.
But he questioned why the FDA pegged its new rules to the old Common Rule. A revised Common Rule is scheduled to take effect early next year and offer another reason for informed consent waivers.
"It is not clear from the proposal why the FDA would harmonize to a rule that will be out of date within a few months," Borasky says.
"The FDA has asked for comments on this, and I suspect that they will receive a lot of comments encouraging complete harmonization with the revised rule," he adds. "Harmonizing to an outdated rule does not make sense in the big picture, even if the regulated community lacks experience implementing the new waiver criterion."
FDA Proposes Informed Consent Waivers for Some Clinical Trials. Would this be possible anytime in India?