UK regulators have backed away from a proposed post-Brexit requirement that drug sponsors have a point of contact in the UK to conduct clinical trials.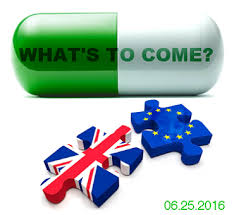 The MHRA had floated a requirement that anyone sponsoring a trial in Britain or Northern Ireland had to have an office in the UK. But "stakeholder feedback" convinced officials to reverse course. The new rules would allow sponsors to run trials in the UK as long as they have an office in one of several approved countries, which — for now — will include EU countries.
Without some kind of agreement, the UK will leave the European Union on March 29. The Brexit vote has already disrupted the clinical trials industry in Britain and Northern Ireland. Last year, an analysis by Fitch found that new trials in the UK had declined 25 percent since voters approved a referendum to leave the EU. The European Medicines Agency already is moving its headquarters from London to Amsterdam.
UK Regulators Back Away from Trials Location Requirement as Brexit Looms