By partnering with external drug development service providers, small biopharmaceutical start-ups can move their products out of the lab and into clinical development more efficiently.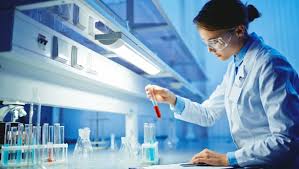 At the forefront of the biopharmaceutical revolution are hundreds of small start-up companies with promising drug candidates but limited staff expertise in drug development and regulatory affairs. These "virtual" biopharmaceutical companies all face the same tough question: How do we find and manage the resources we need to move our products out of the lab and into clinical development quickly and cost-effectively so we can validate our concept, achieve our company goals, and increase our chances for success? The answer: Partner with external drug development service providers who have the knowledge, experience, and resources to guide small companies through their critical proof-of-concept clinical studies while avoiding costly delays and missteps.
The mounting challenges of taking new biopharmaceutical products through development and regulatory review to reach worldwide markets have been well documented. All pharmaceutical companies are facing increasingly stringent regulatory requirements, intense competition, pressures to control costs, and demands for lower prices. For the rapidly growing biopharmaceutical segment of the industry, there is a second set of hurdles: constantly changing technology, evolving regulations for biologics, and intense public and political scrutiny of biotechnologies such as gene therapy and stem-cell research.
Within the biopharmaceutical segment, hundreds of small start-up companies have emerged in recent years, representing a tremendous source of potential new therapies for serious, unmet medical needs. However, these companies face additional marketplace challenges that make the already complicated process of moving promising drug candidates out of the discovery lab and into development even more daunting.
IDENTIFYING THE DEVELOPMENT HURDLES
These additional challenges begin as a matter of size — because in pharmaceutical development, size does matter. The process of preparing for and launching human trials for a potential new drug, especially a complex biologic, requires significant resources and expertise in regulatory affairs, clinical development, marketing, manufacturing, and other disciplines — a depth of expertise that small companies often cannot afford to fully staff in-house.
Small biopharmaceutical companies must also overcome the many obstacles faced by nearly every start-up company: limited funding, depen- dence on a single product, the need to find addi- tional investors or partners to move their product forward, and pressure from investors to show results quickly — pressure that is compounded by the traditionally slow pace of pharmaceutical development.
The very nature of biologically derived products is challenging, because it differs substantially from traditional small-molecule drugs and requires different designs for early clinical studies. Add to that the fact that many of the products being developed by small biopharmaceutical companies are aimed at very difficult indications that present unique scientific and development demands.
Equally important, senior management personnel at many small companies possess impressive scientific, academic, or entrepreneurial background but have little or no experience in preparing regulatory submissions, interacting with regulatory agencies, designing and managing clinical trials, or producing investigational drug supplies for clinical trials under Good Manufacturing Practices (GMPs).
MOVING THE PRODUCT FORWARD
The immediate objective for most small biophar- maceutical companies is to transition their prod- ucts from the discovery lab to early-stage clinical trials (phases 1 and 2a) as quickly and cost- efficiently as possible. These first-in-patient safety and proof-of-concept studies are essential if the products and the companies are to move forward, whether the ultimate goal is to attract additional investors, draw the attention of poten- tial corporate partners, pursue out-licensing opportunities, or advance to phase 3 trials.
Partnering with an experienced and knowledgable external drug development service provider is one strategy. But additional questions must be answered before a biopharmaceutical company can proceed: What specific services do we need? How do we select a partner with the qualifications and services to meet our requirements? Should we license our discovery to a major pharmaceutical company or should we use a consulting firm or contract research organization?
The better-than-anticipated success of some recently approved biopharmaceutical products has created a shortage in the worldwide manufacturing capacity for biologics. With small biopharma's dependence on outside sources — such as contract manufacturers — to produce drug supplies for their upcoming clinical trials, these companies must address manufacturing issues as early in preclinical development as possible.
Finding the right answers to these questions can spell the difference between success and failure for a small company in the highly competitive pharmaceutical business. As if that's not enough pressure, finding the answers quickly is also cru- cial. Given the competitive environment, it is more important than ever for small biopharma- ceutical companies to involve these outside resources early so they can avoid costly mistakes and reduce development times.
UNDERSTANDING SERVICE NEEDS
Before small biopharmaceutical companies can select appropriate development partners, they must understand the types of services that are available to meet their specific product and business needs. External drug development service providers offer a vast array of services, but there are some major service categories that most small companies will need in the early stages of clinical development.
Product and indication analysis. Fundamental to developing a potential new therapy is determining the most appropriate clinical indication for which to conduct clinical trials. Some products emerging from the lab are targeted at a very specific condition, but most offer the possibility of efficacy in more than one clinical indication.
One of the most important services a development partner can offer at the beginning of the development process is the ability to determine the best indication to pursue. This analysis must balance many factors, including medical need, competition, available patient study populations, clinical trial costs, regulatory requirements, reimbursement issues, market potential, and the likelihood of clinical success. Even for products where the indication decision is more clear-cut, there are other factors to consider such as whether the product meets the criteria for orphan drug designation or fast track development status.
Clinical development strategy. The next key step in the product development process is the creation of a clinical development strategy. This process typically begins with a gap analysis of the existing pre- clinical data to assess strengths and weaknesses and how to address any shortcomings in support of proposed first-in-patient trials. From that assessment comes the actual clinical trial design and protocol development for phase 1 and 2a studies.
The development provider must use its experi- ence to weigh numerous considerations to arrive at a cost-effective clinical plan for the client, in- cluding trial size and length and patient inclusion and exclusion criteria; advantages and disadvan- tages of conducting studies in North America, Europe, or Latin America, such as differences in standards of care, medical practices, and regula- tions; and the difference in the types of studies and data required for biologic products. By mak- ing the right strategic choices for the clinical development plan, clinical trials should produce the required data in the shortest time at a reasonable cost.
Regulatory strategy. Another essential element is a clear-cut regulatory strategy. Regulatory re- sources need to be assessed early in the development process. Regulatory issues should be considered when determining the appropriate indication, the clinical trial design, and the right mix of pre- clinical product characterization studies to support first-in-patient studies. Regulatory expertise is crucial to understanding the medical and data requirements for approval in target markets, and for ensuring that the clinical trials focus on providing the type of information that the regulatory agencies want to see.
Regulatory knowledge is also critical to shaping a global dossier that will speed worldwide approvals. A development partner's experience in working with various regulatory bodies provides the client with valuable information about submission requirements and even about which agency to approach (CDER versus CBER, for example). Knowing how to prepare for and conduct the many meetings and phone conferences with agency per- sonnel can help the client avoid tactical errors and speed approval times.
Manufacturing strategy. At the earliest stages of development, it is essential to characterize the processes that will be used for manufacturing a potential new therapy and to determine whether a product can be manufactured in sufficient quantity, at a high level of quality, in an appropriate dosage form, and at a reasonable price. Understanding manufacturing processes is particularly important for biological products, with their inherently complex manufacturing process and product characterization requirements. These processes should be validated and performed in conformance with GMPs to ensure that any manufacturing changes made to scale-up produc- tion do not change the way the drug performs.
It is important that validated procedures and analytical assays are in place to ensure that the manufacturing process is able to inactivate or re- move adventitious agents (viruses, for example) from the product before clinical testing in hu- mans. It is also essential to develop and validate analytical methods to measure serum levels of a drug (pharmacokinetics), as well as to detect the presence of neutralizing antibodies typically gen- erated by a patient's immune system against a protein-based drug.
OTHER SERVICES
Depending on the stage of development and the business strategy of the company, small biopharmaceutical companies can turn to external providers for expertise on a number of other important clinical development issues, including program management, medical marketing strategy, and business development services.
Program management. Some providers offer a comprehensive clinical development program management service. This allows the small bio- pharmaceutical company to select a single partner to manage its complete drug development effort, reducing the amount of management time the client would otherwise spend finding, managing, and monitoring multiple service providers.
Medical marketing strategy. Many virtual bio- pharmaceutical companies elect to sell or out- license their product before they reach later-stage clinical trials, but an increasing number are stay- ing involved throughout the product life cycle. A sound medical marketing strategy — which determines the best ways to prepare the healthcare community for the launch of a new product — is vital to later-stage development. It bolsters the acceptance and market penetration of a new product by building pre- and postlaunch aware- ness, helping to maximize the product's period of market exclusivity.
Business development services. External service providers with extensive experience in clinical development can provide their clients with access to other experienced service providers that offer valuable services to small biopharmaceutical companies, such as venture capitalists, law firms specializing in patent and intellectual property issues, and companies that provide preclinical services and analysis.
MEETING THE CHALLENGE
Success in pharmaceutical development is more than a matter of product efficacy. Even the best product can fail if its regulatory submissions are faulty or if it experiences substantial delays dur- ing the development process that allow a com- petitor to reach the market first.
Small biopharmaceutical companies whose future may depend on the success of a single new product cannot afford such failures. They face con- siderable challenges on the road from lab to mar- ket, but they can overcome those obstacles and in- crease their chances for success by selecting external development providers with the right knowledge, experience, and resources to help them through the clinical development process.
Small Biopharmas Face Unique Challenges Outsourcing Early-Stage Drug Development Issues