Rx Potential
Evaluate the potential of your pre-launch product in a real-life setting.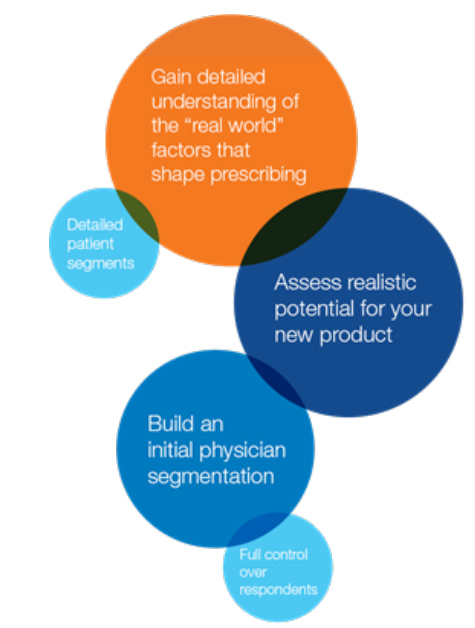 In traditional TPP research, physicians can overstate the extent to which they are likely to prescribe the proposed product. Rx Potential uses mobile app technology to test your pre-launch product profile with physicians in both a theoretical and real-life clinical setting to get a truer picture of physician decisions. Using real patient cases, we assess the situations and patient types in which your product will most likely find initial usage, while also understanding the existing products that it may displace.
Rx Rationale
Capture prescription decisions in real-time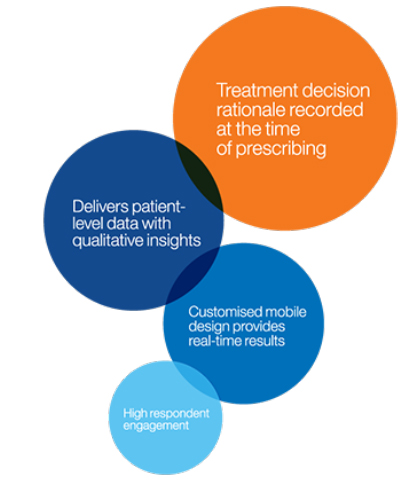 Rx Rationale, using mobile app technology, offers a means of capturing rich, qualitative information directly at the point of prescription, when the physician has just seen a patient and has made the decision about the best course of treatment.
Advantages for the marketer:
Rich, qualitative understanding of physicians decision processes recorded in real time and at the patient level
Full understanding of the relative influence of different factors in the product selection decision (clinical vs. other) An improved understanding of the extent to which messaging and data plays a role in shaping the physician's action Large, rich data sets giving access to reasoned, physician-level algorithms and exposing key interactions between prescription scenarios and specific product choice
For a more detailed discussion on how we can help you, contact us on +91 886000 9879 or email us via our contact form