India Market Entry
Supported by practical experience and on the ground knowledge and support, Regulatory & Consumer Insights provides your firm with innovative solutions which not only answer questions on the competition, technical barriers, pricing and distribution channels, but can also provide the client with qualified business leads and partners.
Regulatory & Consumer Insights offers an array of components that helps in understanding market feasibility
Indian Market Assessment for your product Market Opportunity Sizing Identification of technical, competitive or regulatory challenges Validating your product's value in the Indian market Customer and Partner Identification Market Entry strategy recommendation
AUTHORIZED AGENT/ REGISTRATION HOLDER SUPPORT
The companies with no local presence trying to venture in India need to appoint an Authorized Agent/ Registration Holder. We with a valid license serve as an Authorized Agent/Registration Holder and can be your in-country representative for end to-end purposes including the liaison with the regulatory authorities.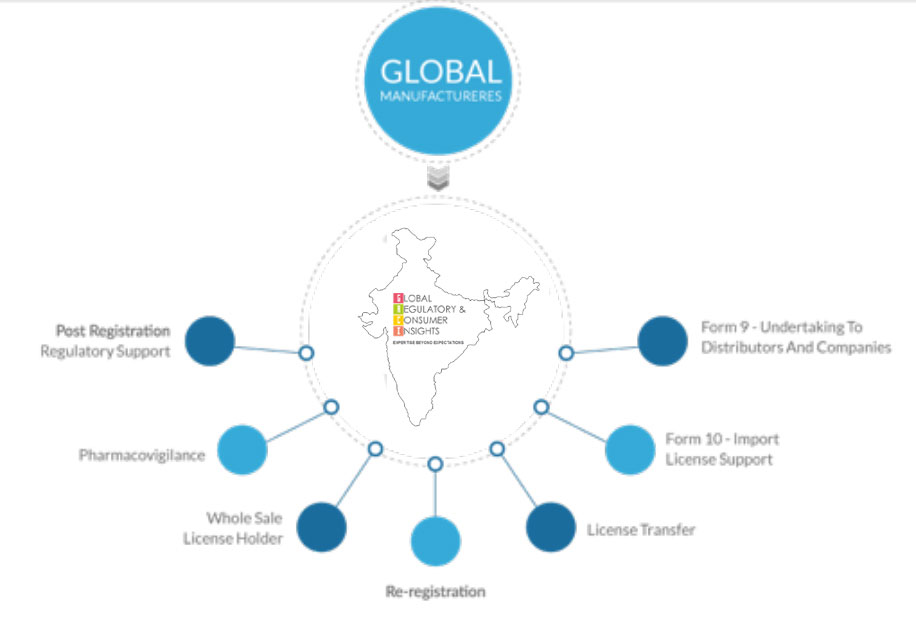 For a more detailed discussion on how we can help you, contact us on +91 886000 9879 or email us via our contact form