Therapeutic expertise
We have considerable experience in conducting global pharmaceutical market research in all the major therapeutic areas and understand the challenges and complexities of working in specific disease areas and across indications.
Autoimmune
Cardiovascular
Central Nervous System
Infectious Disease
Oncology
Rare Diseases
Respiratory Disease
Vaccines
Biosimilars
Women Health
Geriatrics
We can also help you with many other therapy areas including dentistry, dermatology, hematology, nutrition, ophthalmology, pain and wound care, amongst others. Please contact us for our experience in your areas of interest.
Product lifecycle solutions
We deliver intelligent insights through the pharmaceutical product lifecycle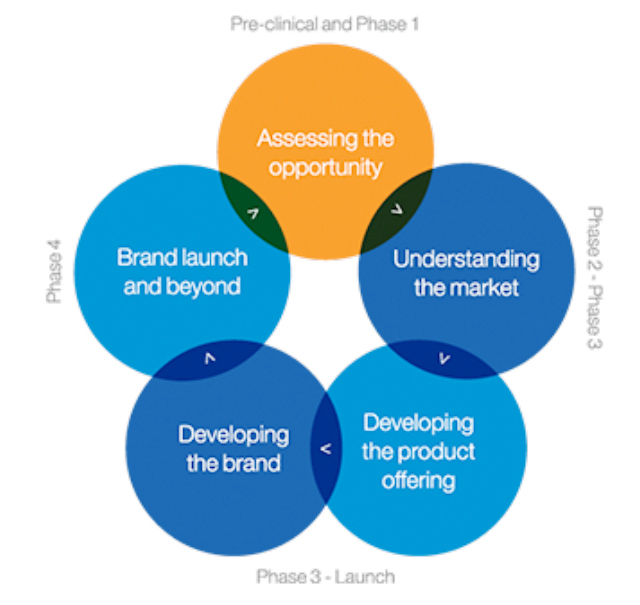 From market understanding, forecasting and landscaping, through ideation, concept testing, product and brand development, profiling, communications testing, launch and tracking, we support pharma through the lifecycle of the brand.
We promise:
Senior level involvement
Our senior management team are involved at every stage of the project.
High quality research
Our outputs answer the key business questions with a clear, direct recommendation, supported by the research evidence.
Communication and flexibility
We keep clients informed through weekly updates and respond quickly to needs and deadlines.
A creative approach
We offer custom approaches, not branded solutions, so our research design is always creative and fresh.
Qualitative research excellence
Our Qualitative Centre of Excellence exists to ensure we continually challenge ourselves to provide the most innovative, intelligent and output-focused qualitative research solutions. Increasingly, our customers need to understand their stakeholders with a greater level of depth and sophistication. We employ both tried and tested approaches as well as newer and more creative solutions to get below the surface and uncover the marketing truths.
Custom qualitative approaches
Depending on your objective, our solution may simply be the use of good quality questioning techniques and projective techniques in group and depth environments.
Observation of the real world
For real immersion into the world of the customer we may recommend using ethnographic approaches involving observation to generate 'uncontaminated' findings. We can employ the use of mobile and digital technologies to access customers in the "here and now" of a decision in new and exciting ways. To understand the dynamics between different customer groups, we conduct simulated consultations and interactions to mimic the "real-world" environment.
Understanding the patient journey
As patients needs are now being put at the centre of the marketing strategy, so our qualitative research solutions help you get a deeper understanding of the patient journey from pre-diagnosis through to stabilisation.
Partnership collaboration
We will work with you throughout the research process to deliver insights you can use to direct future strategy. An effective tool is our co-creation workshops, an evolving and iterative process designed to speed up the creative process.
Implementing success
Our experienced senior team supported by our talented researchers are equipped with the skills and creative flair to design and implement qualitative research solutions that genuinely take you further with your decision-making.
For a more detailed discussion on how we can help you, contact us on +91 886000 9879 or email us via our contact form