12 NOVEMBER, 2018 [DELHI] Global Regulatory and Consumer Insights (GR-CIS), a leading provider of drug development consulting and regulatory services, is pleased to announce a strategic partnership with Global Contract Research Organization (CRO), George Clinical.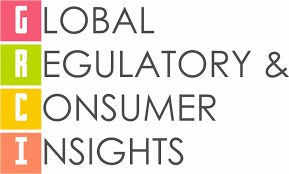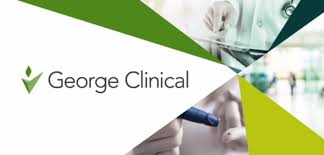 George Clinical is a leading CRO in the Asia Pacific, with over a decade's experience running clinical trials in India. With major operations in fifteen countries worldwide, George Clinical provides the full range of clinical trial services to pharmaceutical, medical device and biotech customers, for all trial phases, registration and post-marketing trials. George Clinical combines scientific and clinical leadership with expert trial delivery capabilities to create a distinctive world-class service.
"This collaboration offers our clients a streamlined service to move efficiently through preclinical development to creation of high quality IND submissions", said Tarun Pandotra, Global Regulatory & Consumer Insights' Founder & Director. "This approach, coupled with our expertise will provide our client, with the ability to accelerate the development of their products and stay ahead of the competition."
"George Clinical welcomes the opportunity to partner with GR-CIS," Vanaja Krishnan, Managing Director of George Clinical, India adds. "We have an extensive track record in the delivery of clinical trial services to the highest quality in India and around the world. This partnership will further our focus on the delivery of the best science, service and pragmatic trial solutions."
About George Clinical
George Clinical is a leading independent Asia-Pacific based clinical research organisation (CRO) with global capabilities differentiated by scientific leadership, innovation and extensive investigator networks. With staff operating in 15 countries, and with significant operations in the USA, China, India and the broader Asia Pacific region, George Clinical provides the full range of clinical trial services to biopharmaceutical, medical device and diagnostic customers, for all trial phases, registration and post-marketing trials. 
About GR-CIS
GR-CIS provides regulatory strategy, due diligence services and Pharmacovigilance services to life science companies. The Practice, which includes five Quality Practices, has been formed to help pharmaceutical, biotechnology and medtech clients overcome critical regulatory hurdles, devise effective regulatory strategies and provide ongoing, hands-on regulatory support, including assistance with regulatory applications. The team is also supporting companies conducting regulatory due diligence.
GR-CIS has deep preclinical and clinical technological experience, covering biologics, pharmaceuticals, API and generics. By pooling our collective experiences and expertise, the team represents a formidable resource for any life science company needing to supplement its in-house regulatory capability.
Global Regulatory & Consumer Insights company announces strategic collaboration with George Clinical